18 years of engagement for metadata and semantics in Agriculture by Dr. Johannes Keizer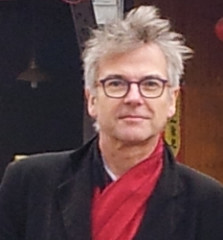 Dr. Johannes Keizer has more than 20 years of experience in the in the development of complex Information Management Systems. After his studies (Master Degrees in Biochemistry and Biophysics, PhD in Biology) he started a consultancy company for scientific data management (lab data organization, registries of rare deseases, national pesticide management in Italy). In 2000 he joined the Food and Agriculture Organization of the UN to head a big restructuring operation of the "International Information System for Agricultural Science and Technology - AGRIS". From then to 2013 he lead a team of 20 professionals engaged on all levels of Agricultural Information Management (http://aims.fao.org). Since 2014 he has a special mandate for the outsourcing of technical processes in information systems to worldwide partners. Since June 2015 Johannes Keizer is member of the GODAN (http://www.godan.info) secretariat as leader for strategic partnerships.
About the keynote speech: 
When I started my job at FAO in 1999, I was given the responsibility for the documentation team, the AGRIS database and the thesaurus AGROVOC. As a Lifescientist, I was an outsider in this area,  I still thought that "thesaurus" was simply the Greek word for treasure. I still think that I got the job, because senior management was thinking that I was the right person to close this all down. Vocabularies, metadata and semantics were not really fashionable at the beginning of the century.  
     Then, our team, instead of closing down the thesaurus and the bibliographical database,  started the  AOS (Agricultural Ontology Service) project, and were widely derided. Now, even the US secretary of Agriculture, expresses his support for GACS (Global Agricultural Concept Scheme) and Ontologies are growing in many places. I will take the opportunity of this speech to do a bit of critical evaluation, what we achieved in the last years and where we could go in the years to come.
lemon: a lexicon model for ontologies by Prof. Dr. Philipp Cimiano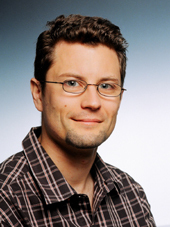 Prof. Dr. Philipp Cimiano is full professor of computer science at Bielefeld University. He is head of the newly founded Semantic Computing group and is affiliated to the Cluster of Excellence on Cognitive Interaction Technology (CITEC). Philipp received his doctoral degree in Applied Computer Science from the University of Karlsruhe (now KIT). His PhD research was on the topic of learning ontologies from text and led to the publication of a book at Springer Verlag with the title Ontology Learning from Text: Algorithms, Evaluation and Applications". He has published over 120 research papers in the areas of Natural Language Processing, Ontology Learning, Ontologies, Knowledge Acquisition and Semantic Web.
Philipp was nominated one of "AI's 10 to Watch" by the IEEE Intelligent Systems Magazine in 2008, an award given to the top 10 young researchers in the field of artificial intelligence worldwide. His most recent book has the title "Ontology-based Interpretation of Natural Language" and has been published by Morgan & Claypool in the series "Synthesis Lectures on Human Language Technologies". 
In this talk, we describe lemon, the lexicon model for ontologies. This model is the result of more than three years of discussions carried out within the W3C community group on the lexicon-ontology interface (ontolex). This model closes an important gap in the field of Web-based knowledge representation. The W3C has standardized data models (RDF), ontology languages (OWL) and query languages (SPARQL) for modelling and querying knowledge and data on the Web. Further, the Linked Data movement has fostered the development of best practices for data hosting and data publishing as well as vocabulary reuse and data linking on the Web. However, we argue that there is something missing: a layer that connects data and ontologies on the Web to knowledge about how the corresponding concepts and vocabulary elements are expressed in natural language. This layer is crucial to develop interfaces that bridge between human users and Semantic Web and Linked Data applications.
In this talk we describe lemon, the lexicon model for ontologies, that closes this gap. Further, we discuss applications that are supported by lemon, in particular applications such as question answering over Linked Data.